AMD Ryzen 7 3800X CPU Eight Core 4.5GHz Processor Socket AM4 - Retail
New rules, no rivals – PCs powered by 3rd Gen AMD Ryzen™ processors elevate your game. The world's most advanced desktop processor powers ground-breaking gameplay.
Special Price
£282.99
£235.82
was
£299.99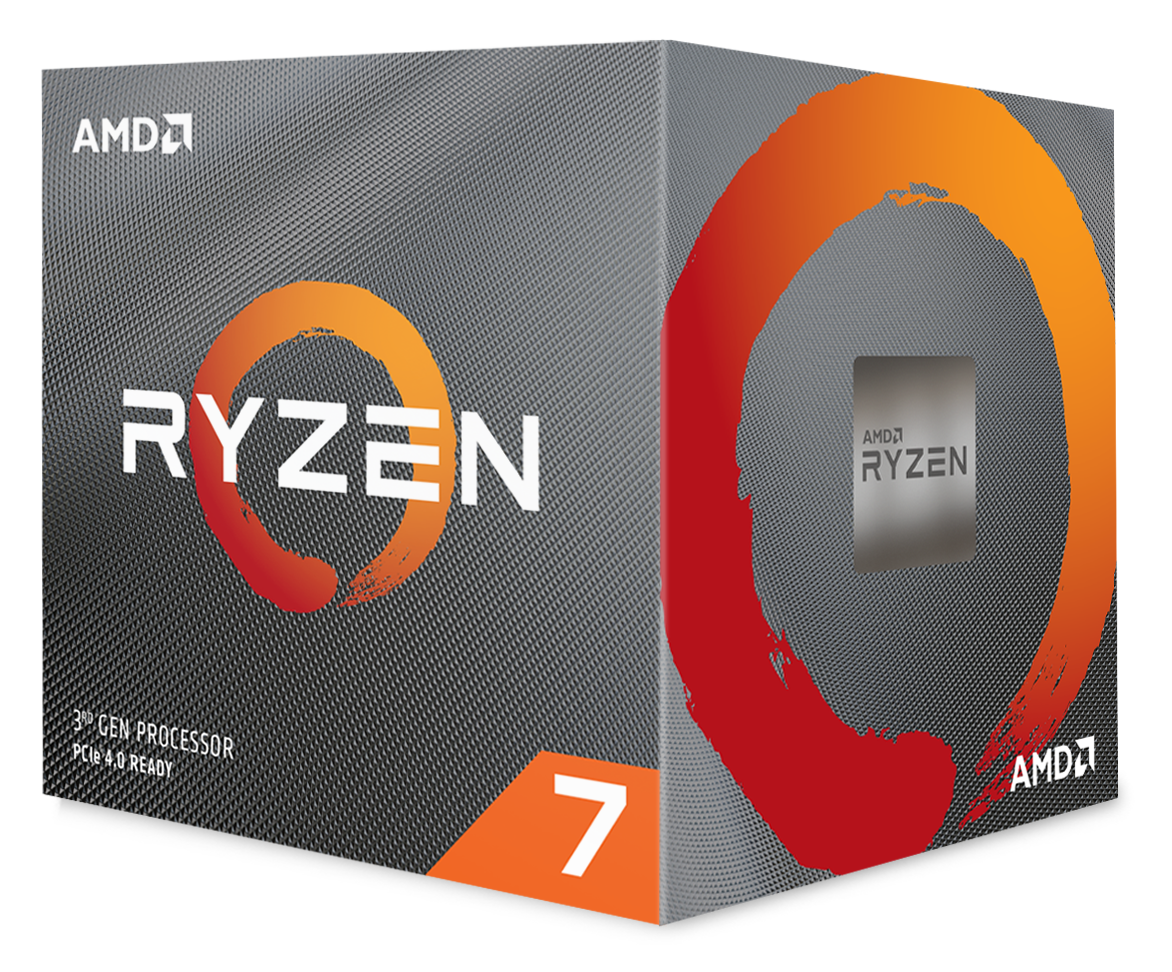 Features
Model Number
100-100000025BOX
AMD Ryzen 7 3800X CPU Eight Core 4.5GHz Processor Socket AM4 - Retail
The new AMD Ryzen 3rd Gen CPUs have arrived boasting higher performance gains over its predecessor lineup. With higher speeds, more memory and wider bandwidth the new Ryzen CPUs look to improve on and upgrade the way you relax, work and play. The AMD Ryzen 7 3800X processor includes 8 CPU Cores with 16 threads and a base clock of 3.9GHz that can be boosted to 4.5GHz. The new CPU's are backwards compatible with older motherboards thanks to the same AM4 slot socket however with the newly released chipset of X570 motherboards you can maximize the power the Ryzen CPUs have to offer. Support for DDR4 Memory continues but with the new Ryzen CPUs comes the new PCIe 4.0 Version which has improved the speeds of which your PCIe components such as graphics cards and some storage solutions communicate with the motherboard. Blur the line between elite gaming performance and workstation-class content creation with the most advanced desktop processors in the world.
Features
- AM4 CPU Socket
- 3.9GHz Base Clock
- 4.5GHz Boost Clock
- 8 Cores / 16 Threads
Get ground-breaking gameplay from the world's most advanced desktop processor, with impressive performance that lets you move faster, aim better and bring your best to every battle. Watch games come to life with immersive visuals and responsiveness. Elevate your game with PCs powered by 3rd Gen AMD Ryzen™.
Setting the Bar for High Performance
AMD's high-performance x86 Core "Zen 2" architecture enables 3rd Gen Ryzen Processors like the AMD Ryzen 7 3800X to deliver the highest single-thread and multi-thread performances for mainstream desktop processors. For gamers and creators alike, that's mission-critical performance built to help you win.
7nm Technology
3rd Gen AMD Ryzen™ processors are built using the world's most advanced 7nm manufacturing technology. Paired with Wraith coolers, AMD Ryzen™ processors deliver game-winning performance while keeping your system astonishingly cool & quiet. Ryzen processors neural-net intelligence can adapt to your workload. That's the advantage you gain when you own the world's most advanced processor for gaming.
PCIe 4.0 Connectivity
3rd Gen AMD Ryzen processors feature support for the world's first PCIe® 4.0 connectivity, to enable the most advanced motherboards, graphics, and storage technologies available. The 3rd Gen AMD Ryzen™ processors are also backwards compatible with previous generations of motherboards, offering unprecedented value and uncompromising performance.
Delivery is FREE on all orders on the AWD-IT website - but enhanced delivery options are available should you wish to choose them.
You can read more about our delivery services and options HERE.
For PC orders, parcels are fully tracked and notifications are sent to keep you updated. On the morning of the scheduled delivery date, DPD notify the recipient with the estimated delivery time which is accurate to within one hour.

Delivery times are typically 5-7 working days on PC systems. If you have a particular delivery date in mind please give us a call and we will do our very best to accommodate your requirements!