FREE UK Standard Delivery
If you choose FREE UK Standard Delivery:
It's fully trackable.
Your parcel will arrive within 4 working days (excluding weekends and bank holidays) after you place your order.
Your order may arrive anytime between 7am and 9pm and a signature may be required on receipt of your parcel.
If you're not in when your parcel arrives, a card will be left telling you where it is. It might be left in a safe place or there will be details on how to pick up your order or rearrange delivery.
Deliveries aren't made on bank holidays, so you can expect your order to arrive the next working day.
SUPPORT & WARRANTY

Damaged / Incorrect / Unwanted Goods
Any damage to goods must be reported within 48 hours of delivery we will refund the price and carriage of replacements goods at no cost to the customer.
You have a right to cancel the order at any time before the expiry of a period of 14 working days beginning with the day after the day on which you receive the goods.
You may cancel by giving us notice in any of the following ways:
Via email, referring to the order number and by confirming your name and address of the order.
By phone
By recorded letter which must be received by us no later than 10 days after the receipt of the order.
Faulty Items within 28 Days of Purchase

It is your responsibility to ensure compatibility of any goods offered for sale by us both with the existing components within your system and with any other goods offered for sale by us.
It is your responsibility to ensure proper installation of our goods into your existing system.
It is your responsibility to ensure that wherever necessary you access the manufacturers web site to download any necessary product upgrades (including drivers and manuals).
We recognise that goods supplied by us to you may not meet your expectations. In our experience there are many reasons why that may happen. Examples of those reasons include a defect in the goods at the point of delivery to you, incompatibility with existing components within your system, poor installation or simply slower performance than you require.
We are not able to establish why the goods have failed to meet your expectations without an opportunity of inspecting and testing the goods.
Testing

All returned items not returned in accordance with the Consumer Rights Act 2015 are tested by ADMI technicians. Any item found to be not faulty will be subject to a £10 +VAT charge if collected or a £10 + return shipping + VAT charge if shipped back to the customer. You will be notified by e-mail before any non-faulty goods are returned to you. This does not affect your statutory rights.
Packaging

Returned items should be packaged securely to prevent any damage and shipped in a plain outer box.
Modified Goods

Any goods that have been modified or physically altered in any way shall be deemed Warranty Void and no support will be provided.
Only Return Faulty Item(s). RMA numbers are issued for specific components only. Please do not return your whole order because you believe one component may be faulty. This does not affect your rights under the Consumer rights Act 2015.
Any returns received without out a Returns (RMA) number clearly visible will be refused. Any return must be received by ADMI Ltd. within 14 days of being issued.
Faulty Items More Than 28 Days after Receipt

If you are reporting faulty goods more than 28 days after receipt, then we strongly recommend that you contact the manufacturer directly for a warranty repair/replacement. This is often the quickest way to have a fault rectified. For example in some cases, manufacturers provide a special full on-site service and/or telephone help facilities for your convenience.
We will only deal with the warranty after 28 days if the manufacturer does not offer this service. This does not affect your statuary rights.
TVs and Monitors. If your query relates to a Television or Monitor, specifically in relation to dead pixels, please be aware that all of ADMI' Suppliers and thus ADMI conform to the ISO 13406-2 standard – the acceptable number of dead pixels based on screen size and resolution. Information on this can be found through any major search engine typing "ISO 13406-2" and the monitor brand name. Products with dead pixels of equal to or less than those defined within the ISO 13406-2 standard will not be accepted for return.
Consumer Rights Act 2015
Asus Strix GeForce RTX 2060 OC GAMING 6GB GDDR6 PCI-Express VR Graphics Card

The ROG Strix GeForce RTX 2060 empowers NVIDIA's latest GPU with a serious cooling solution, setting the stage for high-stakes gameplay. An automated production process ensures reliability, and tried and true Wing-blade fans let Turing's performance shine. And with an arsenal of utilities that allow you to customize and tweak this powerful hardware, you call the shots. With built in RGB, light up your area and showcase your personality.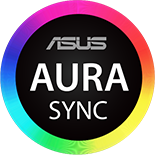 Features
- NVIDIA TURING™: ROG GeForce RTX™ graphics cards are powered by the Turing™ GPU architecture and the all-new RTX platform. This gives you up to 6X the performance of previous-generation graphics cards and brings the power of real
-time ray tracing and AI to games.
- DirectX 12: Power new visual effects and rendering techniques for more lifelike gaming.
- NVIDIA Shadowplay™ Record and share high-quality gameplay videos, screenshots, and livestreams with your friends.
- Patented Wing-blade Fans deliver high air pressure, reduced noise levels, IP5X certified dust resistance, and 0dB mode for silent gaming.
- MaxContact Technology allows 2X more contact with the GPU chip for improved thermal transfer.
- Auto-Extreme Technology uses automation to enhance reliability.- Super Alloy Power II includes premium alloy chokes, solid polymer capacitors, and an array of high-current power stages to fuel Turing™'s cores.
- ASUS FanConnect II equips 2 hybrid-controlled fan headers for optimal system cooling.
- GPU Tweak II provides intuitive performance tweaking and thermal controls.

105% Extra Pressure for Cooler and Quieter Cards
0dB technology allows fans to stop spinning when the GPU core temperature remains below 55 Celsius, letting you enjoy light gaming in complete silence. If temps rise, the fans automatically start up again. Asus' patented Wing-blade fan design is cool and quiet with 105% greater static pressure over the heatsink compared to traditional axial fans. IP5X dust resistance seals the fan's internals from particle ingress to keeps things running smoothly.

Stability and Reliabilty tested
Our extensive performance and stress tests begin with the very latest chart-topping titles — like Fortnite, League of Legends, Overwatch and PlayerUnknown's Battlegrounds. We also carry out reliability trials that include a 144-hour stability test and a series of 3DMark benchmarking runs to ensure the card performs well when pushed to the limits.

Up to 6 times faster performance
The RTX GPUs are powered by the Turing Architecture, this gives you 6x faster performance over pervious-generation graphics cards. Turing uses a new 12nm manufacturing process and also brings the power of real-time ray tracing and AI to your games.

World's first for Ray Tracing & GDDR6
The GeForce RTX 2060 delivers truly unique real-time ray-tracing technologies for cutting-edge, hyper-realistic graphics, this means the RTX 2060 is light years ahead of other cards and gives you the most realistic gaming experience ever. The RTX cards also are the first graphics cards to feature GDDR6 memory that has a speed of 14Gbps (14,000 MHz).
Graphics Engine: NVIDIA® GeForce RTX™ 2060
OpenGL: OpenGL®4.5
Video Memory: GDDR6 6GB
Engine Clock:
- OC Mode - GPU Boost Clock : 1860 MHz , GPU Base Clock : 1395 MHz
- Gaming Mode (Default) - GPU Boost Clock : 1830 MHz , GPU Base Clock : 1365 MHz
CUDA Core: 1920
Memory Interface: 192-bit
Resolution: Digital Max Resolution:7680x4320
Interface:
- HDMI Output : Yes x 2 (Native) (HDMI 2.0b)
- Display Port : Yes x 2 (Native) (DisplayPort 1.4)
- HDCP Support : Yes (2.2)
Maximum Display Support: 4
NVlink/ Crossfire Support: No
Recommended PSU: 500W
Accessories:
1 x ROG Velcro Hook & Loop
1 x CD
1 x Quick Guide
Software: ASUS GPU Tweak II & Driver
Dimensions:
- 11.81 " x 5.2 " x 1.97 " Inch
- 30 x 13.2 x5 Centimeter
General
Model Number:
ROG-STRIX-RTX2060-O6G-GAMING
Sizes
Maximum Resolution:
7680x4320@60Hz