AWD MB320L Ryzen 5 4500 Six Core Nvidia GeForce GTX 1660 SUPER 6GB - Next Day Gaming PC
AWD SPEC-DELTA Ryzen 5 4500 Six Core Nvidia GeForce GTX 1660 SUPER 6GB Desktop PC - Combining the brand new Nvidia GeForce GTX 1660 SUPER with a powerhouse Ryzen/A520 partnership - this PC looks like a beauty, but performs like a beast in gaming!
All of our PC gaming systems are built to order and are designed to be upgraded or changed should you require anything not offered on page.
Our team of specialists would be more than happy to assist in choosing the right system for you and to discuss upgrades or technical advice should an issue arise.
For advice on our PC systems or support we can be contacted Mon - Fri, 9:30am - 5pm on phone at 01782 450573 or by email at cs@awd-it.co.uk
Please note that whilst we endeavour to provide information as accurately as possible, there are times when components may be cosmetically different than shown due to new revisions of hardware.
Technical support is provided with no time-frame limitations - should you have an issue with your machine at any point, please ensure that you make us your first port of call for guidance.
The best way to initiate a support ticket is to email us with a description of your issue to support@awd-it.co.uk
Features
Graphics Card Memory Size
6GB
Power Supply Wattage
650W
AWD MB320L Ryzen 5 4500 Six Core Nvidia GeForce GTX 1660 SUPER 6GB Desktop PC For Gaming
---
With a CPU boost speed of 4.2GHz and the powerhouse Nvidia GTX 1650 4GB graphics card at the heart of the system, you won't miss a beat of the action, whether that's in Shooters, RPG's or MOBA's.
---
Our benchmark testing includes an optimisation phase using the following titles:

Each PC also undergoes high level configuration and optimisation for high-end applications such as:
4K GAMING
3D RENDERING
CONTENT CREATION
VIDEO PRODUCTION
LIVE STREAMING
---

Why You Should Purchase AWD Volt White PC for Gaming:
- Prebuilt and configured. Just turn it on and away you go!
- Dual Channel DDR4 high speed memory delivers fast load times
- Nvidia GeForce GTX 1650 4GB Graphics Card
- 6 Core Ryzen processing performance
- 1080p & 4K Ultra HD Support
- HDMI & DisplayPort Support
- Quad Monitor Support
- Future Proof and Upgradeable
---
AMD Ryzen 5 4500 4.1GHz CPU
The AMD Ryzen 5 4500 has 6 Cores and 12 threads making this processor great for gamers, content creators and streamers who love to multi-task. When you have the world's most advanced processor architecture for gamers and content creators, the possibilities are endless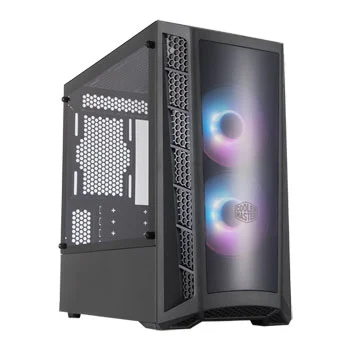 Cooler Master MB320L PC Case
DarkMirror Front Panel
Mesh Intakes
Dual ARGB Fans
Tempered Glass Side Panel
Adaptable Drive Cage
Versatile Cooling Options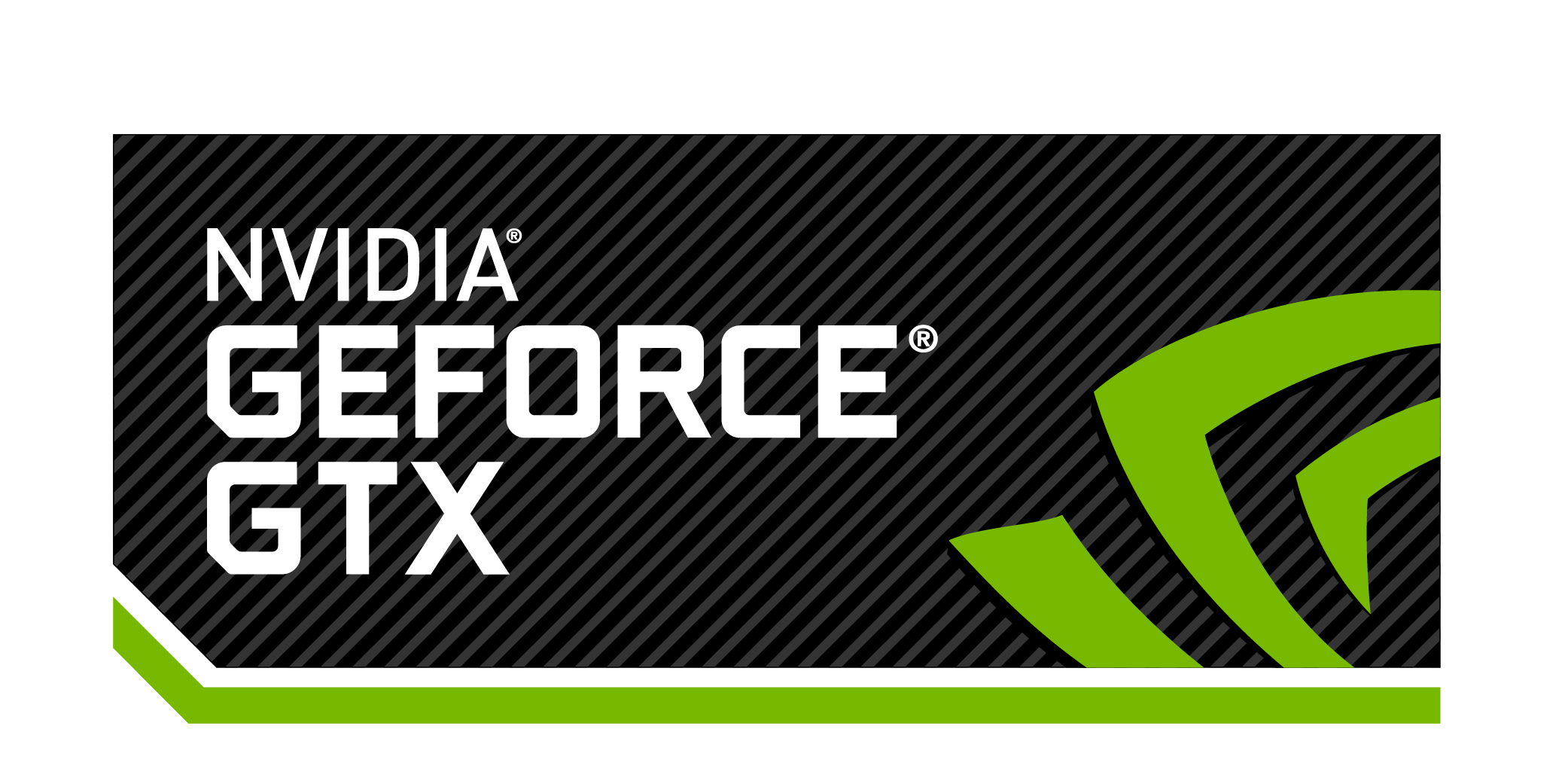 NVIDIA GeForce GTX 1660 SUPER 6GB Graphics Card
The GeForce GTX 1660 SUPER is up to 20% faster than the original GTX 1660 and up to 1.5X faster than the previous-generation GTX 1060 6GB. Powered by the award-winning NVIDIA Turing™ architecture and ultra-fast GDDR6 memory, it's a supercharger for today's most popular games. Time to gear up and get SUPER.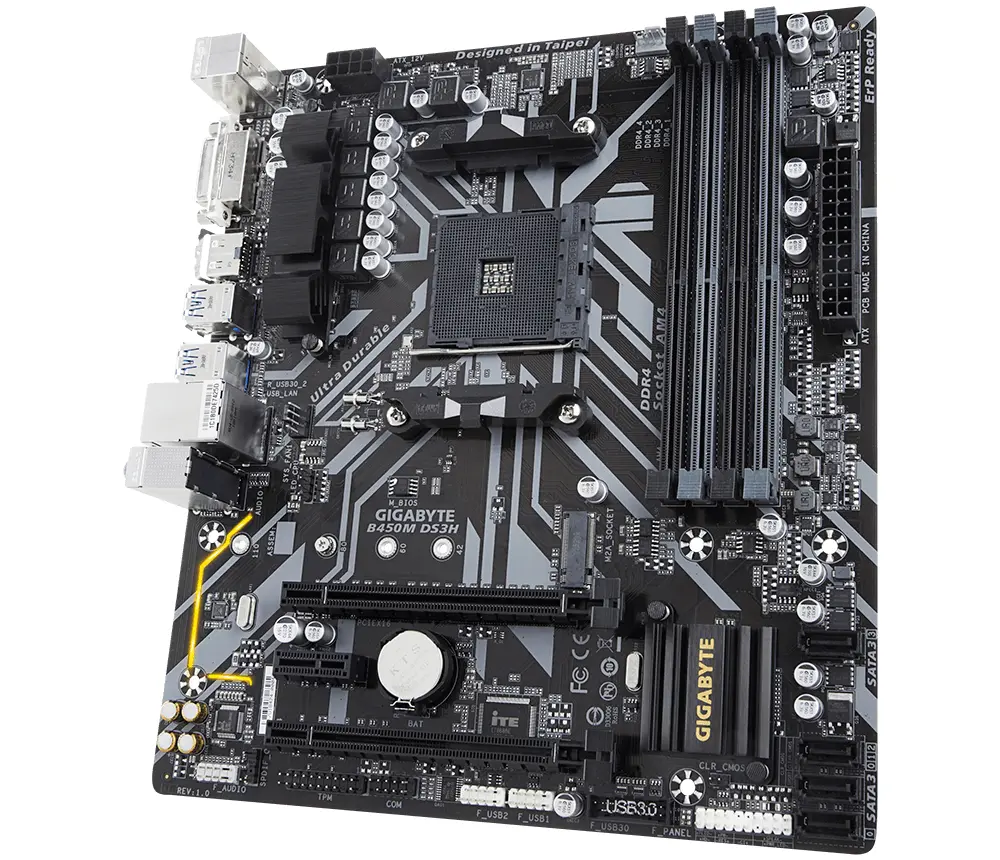 For users who need their PC to simply work without any hassle, the AMD A520 chipset provides a streamlined, trusted platform with plenty of connectivity and bandwidth options to satisfy demanding home and office users. Motherboards with the AMD A520 chipset are built to support AMD Ryzen™ 3000, 4000 and 5000 Series processors.