FREE UK Standard Delivery
If you choose FREE UK Standard Delivery:
It's fully trackable.
Your parcel will arrive within 4 working days (excluding weekends and bank holidays) after you place your order.
Your order may arrive anytime between 7am and 9pm and a signature may be required on receipt of your parcel.
If you're not in when your parcel arrives, a card will be left telling you where it is. It might be left in a safe place or there will be details on how to pick up your order or rearrange delivery.
Deliveries aren't made on bank holidays, so you can expect your order to arrive the next working day.
SUPPORT & WARRANTY

Damaged / Incorrect / Unwanted Goods
Any damage to goods must be reported within 48 hours of delivery we will refund the price and carriage of replacements goods at no cost to the customer.
You have a right to cancel the order at any time before the expiry of a period of 14 working days beginning with the day after the day on which you receive the goods.
You may cancel by giving us notice in any of the following ways:
Via email, referring to the order number and by confirming your name and address of the order.
By phone
By recorded letter which must be received by us no later than 10 days after the receipt of the order.
Faulty Items within 28 Days of Purchase

It is your responsibility to ensure compatibility of any goods offered for sale by us both with the existing components within your system and with any other goods offered for sale by us.
It is your responsibility to ensure proper installation of our goods into your existing system.
It is your responsibility to ensure that wherever necessary you access the manufacturers web site to download any necessary product upgrades (including drivers and manuals).
We recognise that goods supplied by us to you may not meet your expectations. In our experience there are many reasons why that may happen. Examples of those reasons include a defect in the goods at the point of delivery to you, incompatibility with existing components within your system, poor installation or simply slower performance than you require.
We are not able to establish why the goods have failed to meet your expectations without an opportunity of inspecting and testing the goods.
Testing

All returned items not returned in accordance with the Consumer Rights Act 2015 are tested by ADMI technicians. Any item found to be not faulty will be subject to a £10 +VAT charge if collected or a £10 + return shipping + VAT charge if shipped back to the customer. You will be notified by e-mail before any non-faulty goods are returned to you. This does not affect your statutory rights.
Packaging

Returned items should be packaged securely to prevent any damage and shipped in a plain outer box.
Modified Goods

Any goods that have been modified or physically altered in any way shall be deemed Warranty Void and no support will be provided.
Only Return Faulty Item(s). RMA numbers are issued for specific components only. Please do not return your whole order because you believe one component may be faulty. This does not affect your rights under the Consumer rights Act 2015.
Any returns received without out a Returns (RMA) number clearly visible will be refused. Any return must be received by ADMI Ltd. within 14 days of being issued.
Faulty Items More Than 28 Days after Receipt

If you are reporting faulty goods more than 28 days after receipt, then we strongly recommend that you contact the manufacturer directly for a warranty repair/replacement. This is often the quickest way to have a fault rectified. For example in some cases, manufacturers provide a special full on-site service and/or telephone help facilities for your convenience.
We will only deal with the warranty after 28 days if the manufacturer does not offer this service. This does not affect your statuary rights.
TVs and Monitors. If your query relates to a Television or Monitor, specifically in relation to dead pixels, please be aware that all of ADMI' Suppliers and thus ADMI conform to the ISO 13406-2 standard – the acceptable number of dead pixels based on screen size and resolution. Information on this can be found through any major search engine typing "ISO 13406-2" and the monitor brand name. Products with dead pixels of equal to or less than those defined within the ISO 13406-2 standard will not be accepted for return.
Consumer Rights Act 2015
Corsair Hydro H100i RGB Platinum SE 240mm Intel AMD Liquid CPU Cooler - CW-9060042-WW

The CORSAIR Hydro Series H100i RGB PLATINUM SE is an all-in-one liquid CPU cooler built for extreme PC cooling with a 240mm radiator and vivid RGB lighting from 48 LEDs, encased in brilliant white housing.
Two CORSAIR LL120 RGB PWM fans run up to 2,200 RPM, alongside an optimized cold plate and pump design that delivers high-performance Hydro Series cooling.
Take control with CORSAIR iCUE software to customize lighting effects and enable Zero RPM mode at low temperatures.
Easy to install and compatible with most major CPU sockets, the H100i RGB PLATINUM SE pairs killer looks with chiller performance.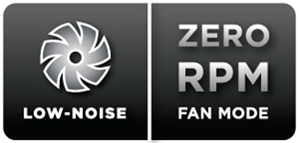 Intelligent Control, Unlimited Possibilities
The Corsair LL120 RGB White Fans cools your PC while also lighting it up with 16 individually addressable RGB LEDs, all in a striking white housing that matches the clean, refined look of your PC's other white components.
Use PWM control to set the speed of the fan anywhere from 360 RPM to 2,200 RPM for precise noise and airflow adjustment.
The LL120 RGB White Fans puts your PC back in the loop!

Dynamic Multi-zone RGB Backlit Pump
Vibrant RGB LED white pump head produces vivid lighting effects to add a touch of brilliance to any build.
The H100i RGB Platinum SE also features advanced pump speed control options to maximize performance or minimize noise.
16 Individually controlled RGB LEDs light up the pump head to produce stunning, customizable lighting effects to match your build.
Thermally optimized cold plate and low-noise pump design for high performance, quiet cooling.

Socket Support
Intel: 1150/1151/1155/1156/2011/2066
AMD: AM2/AM3/AM4/TR4

Specification
Cold Plate Material: Copper
Radiator Material: Aluminum
PWM: Yes
CORSAIR iCUE Compatibility: Yes
Radiator Dimensions: 277mm x 120mm x 27mm
Fan Dimensions: 120mm x 25mm
Fan Speed: 2200 RPM
Number of Fans: 2
Lighting: RGB
Radiator Size: 240mm
Fan Model: LL Series
Fan Airflow: 63 CFM
Noise Level: 36 dBA
Fan Static Pressure: 3.0 mm-H2O
General
Model Number:
CW-9060041-WW