Cooler Master StreamEnjin All-In-One Livestream Mixer - RM-SEN1-H2H3-R1
Cooler Master's StreamEnjin is an all-in-one livestream mixer that allows you to edit and switch your inputs for seamless broadcasting of your content. Easily create and deliver your customized livestream to multiple CDN broadcast destinations, with 8 preset scenes for convenient personalization
** Stock is due Week Commencing 29th November **
* Tablet not included
Features
Model Number
RM-SEN1-H2H3-R1
Cooler Master StreamEnjin All-In-One Livestream Mixer - RM-SEN1-H2H3-R1
STREAMING. SIMPLIFIED.
Cooler Master's StreamEnjin is an all-in-one livestream mixer that allows you to edit and switch your inputs for seamless broadcasting of your content. Easily create and deliver your customized livestream to multiple CDN broadcast destinations, with 8 preset scenes for convenient personalization. Simple button layout makes switching and mixing a breeze, with the versatile iPad or Android tablet app giving you the freedom to edit your overlays to your liking. The StreamEnjin is designed with a portable form factor with a handle-stand to grab and go to stream from any location you desire.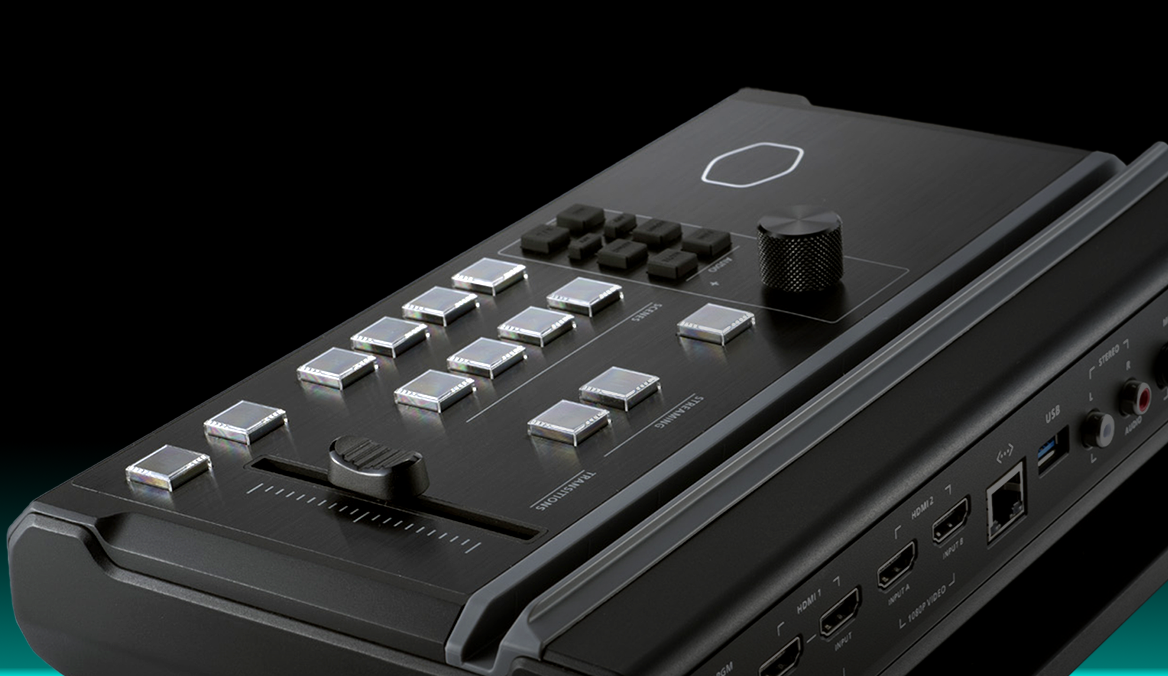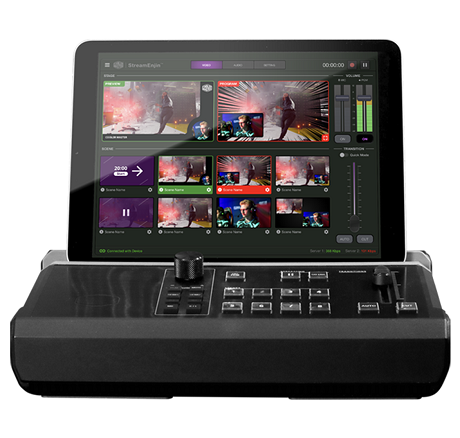 ALL-IN-ONE INTEGRATION
All-in-one integration of livestreaming, content mixing and switching, stream capturing, and editing
DUAL PROFESSIONAL LIVESTREAM CONTENT
Livestream content like a professional to up to 2 simultaneous CDN destinations and further your audience reach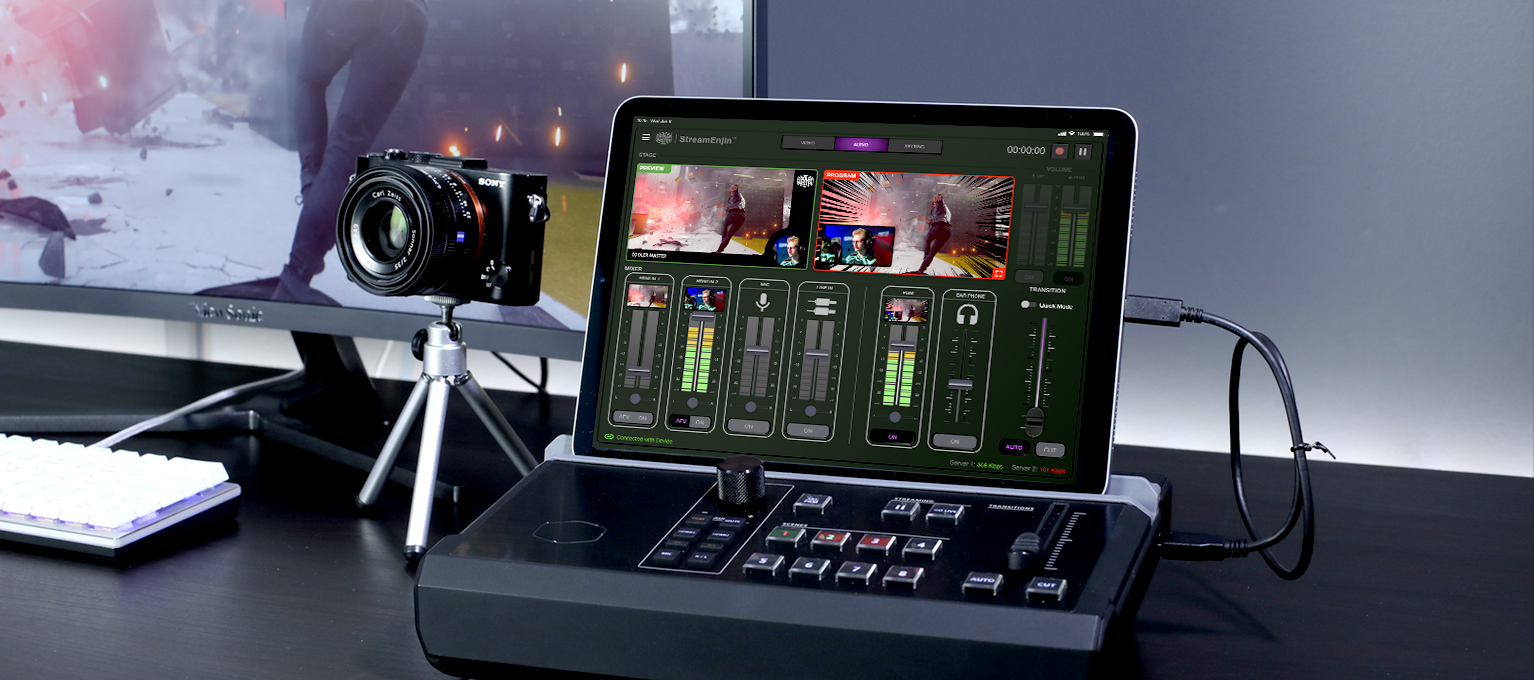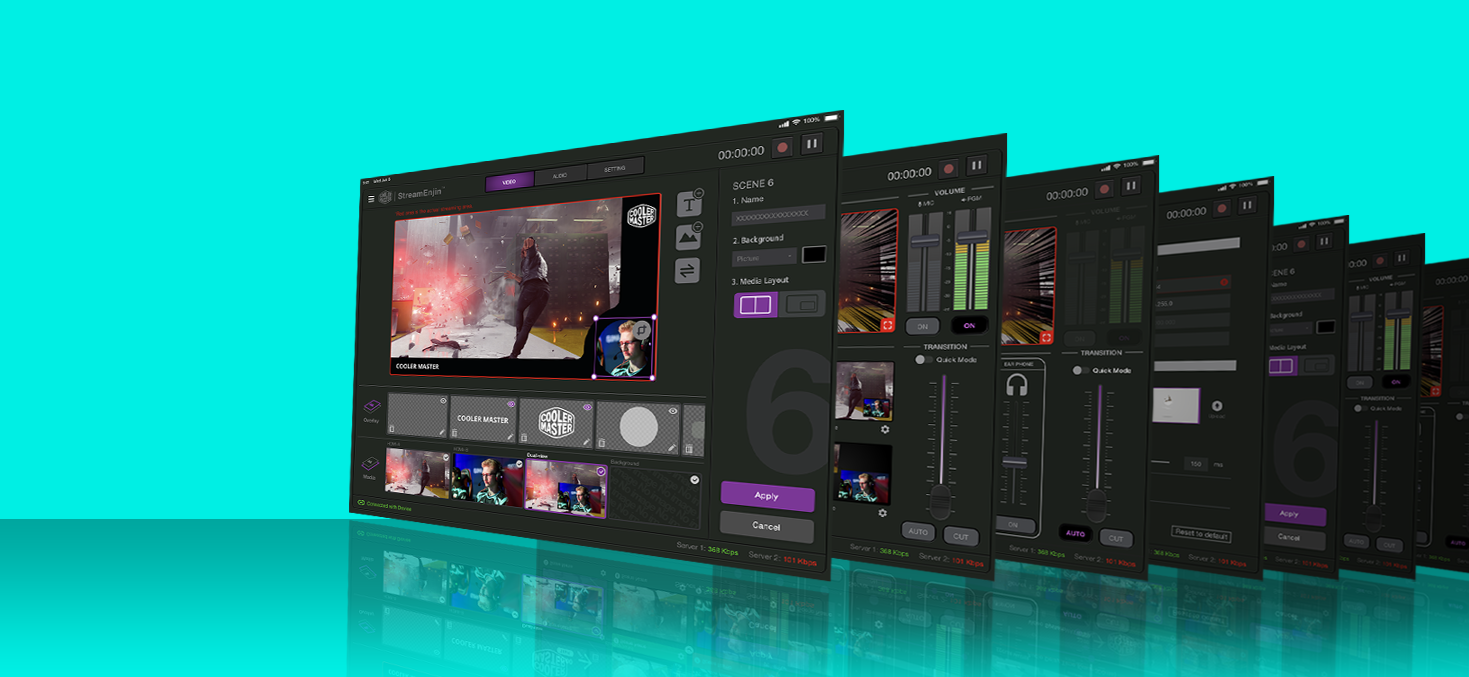 INTEGRATED TABLET APP
Proprietary iPad or Android tablet app makes image and overlay editing, program previewing, and scene transitioning quick and easy
PRESET STORYBOARD SCENES
Up to 8 available preset scenes for a customized layout to broadcast your personalized content
A - Upload your custom image
B - Preview
C - Program
D - Edit and arrange your streaming content
E - Create text and overlays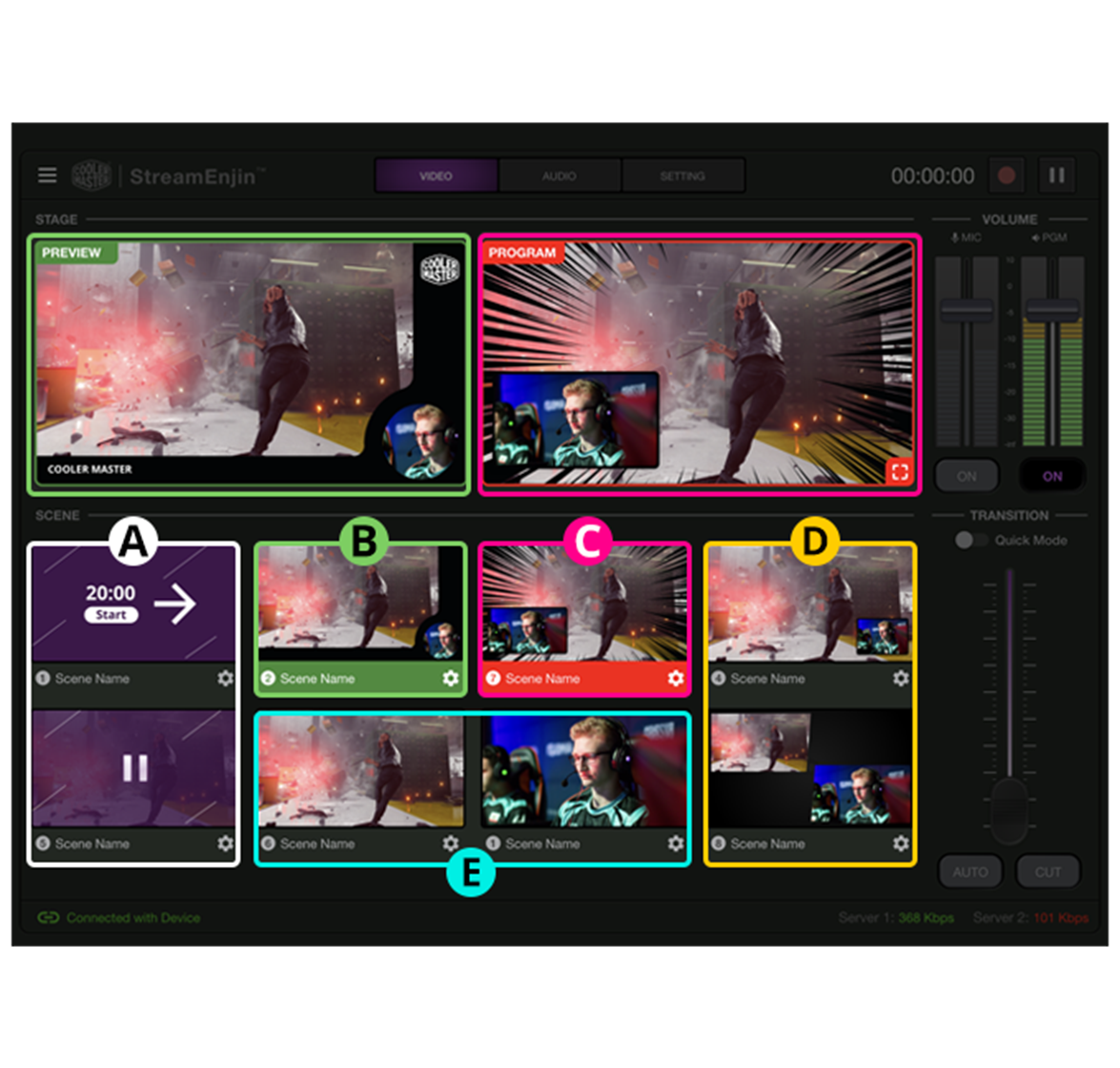 SIMPLE CONTROLS
Clean and direct control layout for quick and simple controls at your fingertips
COMPACT AND PORTABLE
Portable form factor with handle-stand designed for easy setup and media creation on the go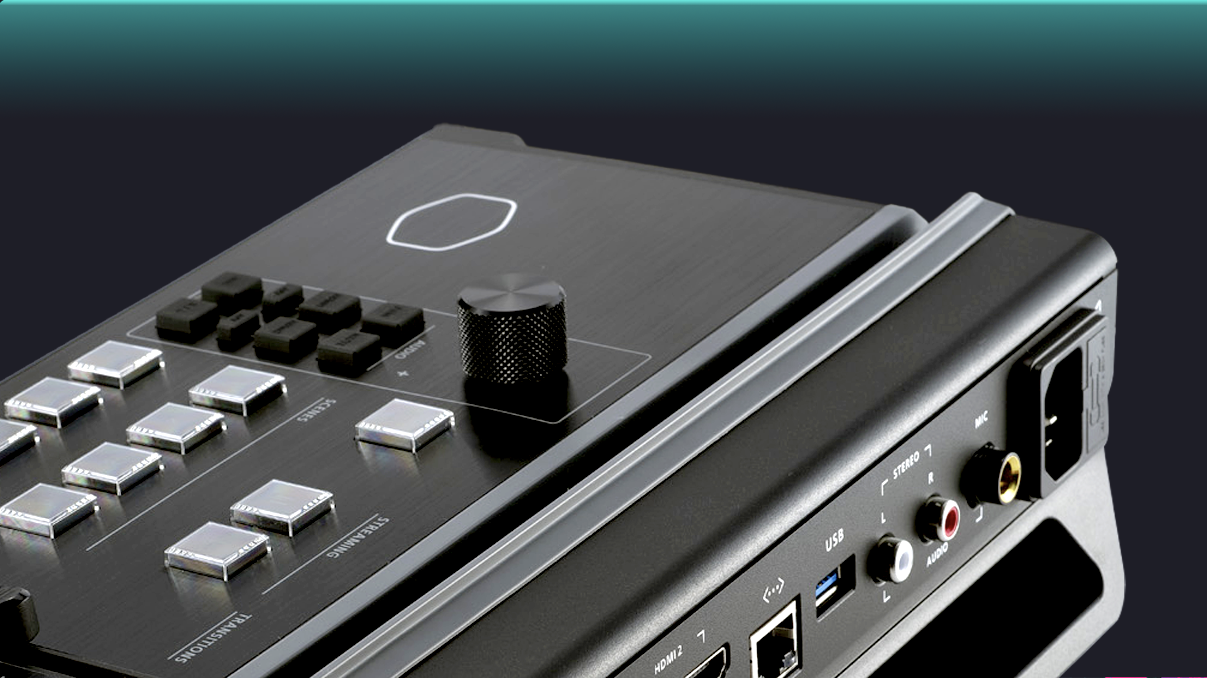 PRODUCT NUMBER
RM-SEN1-H2H3-R1
COLOR
Black
MATERIALS
28.85 x 18.99 x 9.66cm (11.36 x 7.48 x 3.8 inch)
VIDEO INPUT
4K HDMI x1, 1080p HDMI x2
VIDEO OUTPUT
HDMI x2
NETWORK CONNECTIVITY
GbE LAN Port
AUDIO INPUT
RCA Line In x1, 6.3mm TRS Mic Jack x1
AUDIO OUTPUT
3.5mm Line Out x1
USB
USB3.2 x1, USB2.0 x1
OS SUPPORT
iPad Pro (3rd gen or later) with iOS 11 and above, iPad Pro (1st and 2nd gen)*, iPad (5th gen or later)*, iPad Mini (5th gen or later)*, iPad Air (3rd gen or later)*
POWER CONSUMPTION
AC110V:12.9W:80BTU, AC220V:12.7W:79BTU
PRODUCT WEIGHT
1.89 kg (4.16 lbs)
WARRANTY
2 Years
NOTE
* The following iPad with iOS 11 and above (Additional Apple Lightning USB 3 Adapter is required)
PRODUCT
AV Mixer
Delivery is FREE on all orders on the AWD-IT website - but enhanced delivery options are available should you wish to choose them.
You can read more about our delivery services and options HERE.
For PC orders, parcels are fully tracked and notifications are sent to keep you updated. On the morning of the scheduled delivery date, DPD notify the recipient with the estimated delivery time which is accurate to within one hour.

Delivery times are typically 5-7 working days on PC systems. If you have a particular delivery date in mind please give us a call and we will do our very best to accommodate your requirements!