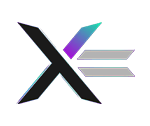 MEET OUR X= GAMING BRAND
X= Is a gaming brand of AWD-IT aimed at bringing Esports level & ultra-high performance gaming equipment to the majority of gamers at competitive prices.
CURVED ULTRAWIDE PERFORMANCE
Our X= XG34UWQ 1500R Curved Gaming Monitor rocks a solid 160Hz at 3440x1440 resolution with RGB Lighting. Ultimate Curved Gaming.
PRO ESPORTS
Meet the all new X= XPRO27IPS Pro Esports Gaming Monitor. Featuring a 1080P IPS Display with 165Hz & 1ms response times for the most affordable Esports Gaming Xperience.
TRUE GAMING PERFORMANCE
Our X= XRGB27WQ RGB Gaming Monitor provides the ultimate gaming Xperience with it's blisteringly fast 165Hz at 1440p with an IPS Display.
TRUE 4K GAMING PERFORMANCE
Meet the all new X= XRGB27UHD Nano IPS 4K 144Hz HDMI 2.1 Gaming Monitor. Get the Ultimate 4K Gaming Xperience.
THE ULTIMATE GAMING SETUP
Plays best when paired with our NVIDIA RTX & Radeon Gaming PCs | Get discounted prices when you choose an X= Gaming Monitor with our systems