THIS CHANGES EVERYTHING.
THE MOST ADVANCED PROCESSOR FOR GAMERS.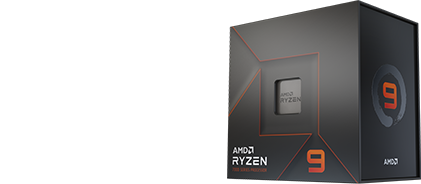 AMD Ryzen™ 7000 Series Discounted Combos
Save big with these select AMD Ryzen™️ 7000 Series Combos!

Choose your CPU, Motherboard and DDR5 Memory Bundle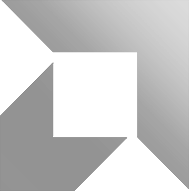 FASTEST GAMING
PROCESSOR FOR
ELITE GAMERS
When AMD 3D V-Cache™ technology is paired with AMD Ryzen 7000X3D Series processors, you get a huge game performance boost1,2. PCs powered by AMD Ryzen™ 9 7950X3D, AMD Ryzen™ 9 7900X3D, or AMD Ryzen™ 7 7800X3D processors are in a class of their own, delivering the unrelenting performance you need to win today's most demanding games - bragging rights included.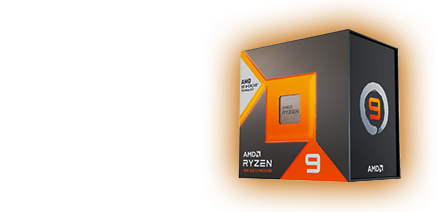 AMD Ryzen™ 7000X3D Series Processors
Get a competitive edge with AMD Ryzen™ 7000 Series desktop processors and AMD Socket AM5 motherboards. Fast gameplay and ultimate performance for your game-winning moves.
GAMING
PERFORMANCE
OPTIMIZED FOR
EFFICIENCY
AMD Ryzen™ 9 7900, AMD Ryzen™ 7 7700, and AMD Ryzen™ 5 7600 processors. With easy overclocking1, low power usage, and premium AMD Wraith coolers included in the box, these AM5 CPUs deliver the high performance and high efficiency serious gamers demand.

A New Era Begins
Join Matthew Lee on his AM5 Build. Featuring the flagship AMD Ryzen 9 7950X processor.
The AMD Advantage
Maximise your gaming potential with AMD Ryzen & AMD Radeon RX and Smart Access Memory.
Leadership Performance
Build your rig with an AMD Ryzen™ 7000 Series processor and AMD Socket AM5 motherboard to unlock revolutionary performance. From up to 16 "Zen 4" cores and 32 threads, boost clocks of up to 5.7GHz1, and 80MB cache, the AMD Ryzen™ 7000 Series keeps you ahead of the game.

Creative Technologies
AMD Ryzen™ 7000 Series processors are built to help creators beat the clock with time-saving compute power. Whether 3D rendering or exporting massive video files, design, deliver, and get the job done with PCIe® 5.0 speed and storage, up to 32 processing threads, and dedicated video accelerators.
Build a Game-Changing Rig
Power. Performance. Possibility. AMD Socket AM5 motherboards deliver new features for gamers, from the speed of DDR5 memory to the increased bandwidth with PCIe® 5.0. Build for AMD Ryzen™ 7000 Series processors and beyond with AMD Socket AM5. Personalize performance and feed your need for speed when you overclock your processor. Overclock your DDR5 memory with AMD EXPO™ technology and gain even more performance.2
AMD Ryzen™ 7000 Series Processors
AMD Ryzen™ 7000 Series Gaming PCs
AMD Ryzen™ 7000 Series Motherboard Bundles
Jump to Hyperspeed Performance with CORSAIR

Based on 5nm process node as of August 2022.
Max boost for AMD Ryzen processors is the maximum frequency achievable by a single core on the processor running a bursty single-threaded workload. Max boost will vary based on several factors, including, but not limited to: thermal paste; system cooling; motherboard design and BIOS; the latest AMD chipset driver; and the latest OS updates. GD-150.

Overclocking and/or undervolting AMD processors and memory, including without limitation, altering clock frequencies / multipliers or memory timing / voltage, to operate outside of AMD's published specifications will void any applicable AMD product warranty, even when enabled via AMD hardware and/or software. This may also void warranties offered by the system manufacturer or retailer. Users assume all risks and liabilities that may arise out of overclocking and/or undervolting AMD processors, including, without limitation, failure of or damage to hardware, reduced system performance and/or data loss, corruption or vulnerability. GD-106.



© 2022 Advanced Micro Devices, Inc. All rights reserved. AMD, the AMD Arrow logo, Ryzen, and combinations thereof, are trademarks of Advanced Micro Devices, Inc. PID# 221478800-G