NVIDIA DLSS
MAX FPS. MAX QUALITY. POWERED BY AI.
NVIDIA DLSS (Deep Learning Super Sampling) is groundbreaking AI rendering technology that increases graphics performance using dedicated Tensor Core AI processors on GeForce RTX™ GPUs. DLSS taps into the power of a deep learning neural network to boost frame rates and generate beautiful, sharp images for your games.
UNCOMPROMISED QUALITY WITH HIGHER PERFORMANCE
Enjoy ray tracing and ultra-high resolutions with DLSS technology. It uses advanced AI rendering to produce image quality that's comparable to native resolution--and sometimes even better--while only conventionally rendering a fraction of the pixels. Advanced temporal feedback techniques give you incredibly sharp image details and improved stability from frame to frame.
AI-POWERED PERFORMANCE BOOST
AI rendering on dedicated Tensor Cores gives you incredible performance, pushing up frame rates and providing the headroom needed to maximize graphics settings and resolution, even up to 8K.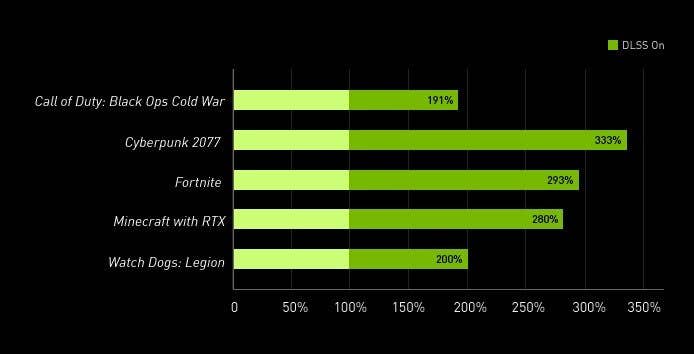 Performance captured with RTX 3080 at 3840 x 2160, Max Graphics settings, DLSS Performance Mode, and ray tracing enabled.
DLSS IN YOUR FAVOURITE GAMES
DLSS is available in a variety of games from the biggest blockbusters like Cyberpunk 2077 and Fortnite to indie favorites like Pumpkin Jack, with new games being released regularly..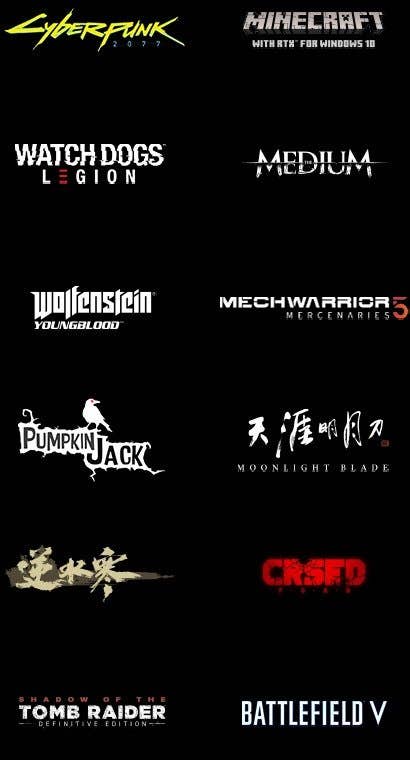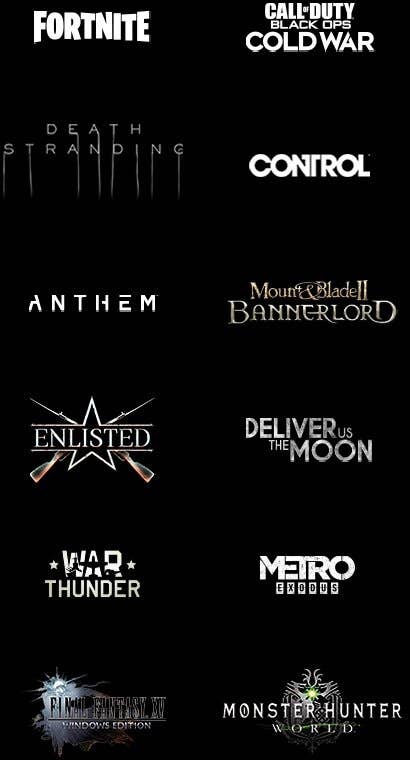 CUSTOMIZABLE IMAGE QUALITY OPTIONS
DLSS lets you choose several image quality modes - from Quality to Ultra Performance (depending on your game) - that controls the game's internal rendering resolution. Performance mode enables up to 4X AI super resolution (i.e. 1080p render resolution → 4K output resolution) while the new Ultra-Performance mode enables up to 9X AI super resolution (1440p → 8K).
SUPERCOMPUTER PERFORMANCE
DLSS uses the power of NVIDIA's supercomputers to train and improve its AI model. The updated models are delivered to your GeForce RTX PC through Game Ready Drivers. Tensor Cores then use their teraflops of dedicated AI horsepower to run the DLSS AI network in real-time. This means you get the power of the DLSS supercomputer network to help you boost performance and resolution.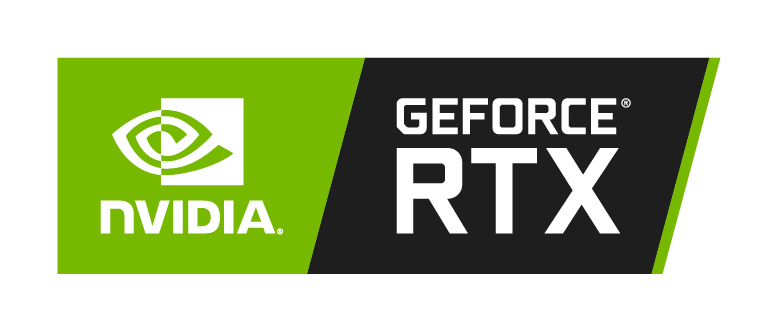 © 2021 NVIDIA Corporation. NVIDIA, the NVIDIA logo, GeForce, and GeForce RTX are registered trademarks and/or trademarks of NVIDIA Corporation in the United States and other countries. All other trademarks and copyrights are the property of their respective owners.